The main targets are the Judiciary Committee Democrats pictured below. The ones whose names are in bold face already support holding impeachment hearings:

Chairman Conyers Rep. Berman Rep. Nadler Rep. Rick Boucher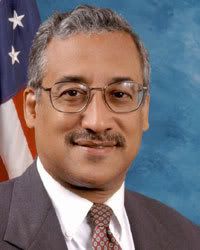 Rep Scott Rep. Baldwin Rep. Watt Rep. Waters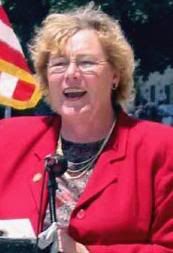 Rep. Jackson Lee Rep. Wexler Rep. Lofgren Rep. Schiff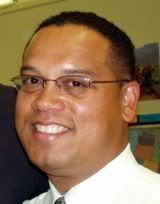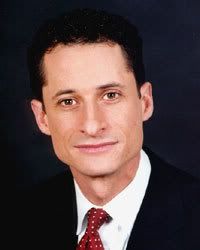 Rep. Ellison Rep. Sánchez Rep. Weiner Rep. Gutierrez
Rep. Johnson Rep. Sherman Rep. Davis Rep. Delahunt

Rep. Cohen Rep. Sutton Rep. Wasserman Schultz
Here are the names, contact information and links to the above Democrats' Web sites. They are most likely to listen to constituents from their own districts, naturally. But that shouldn't stop you from phoning, writing or e-mailing one or more of them, urging them to do what you believe needs to be done. DocGonzo has provided some direct e-mail links (plus district ZIP Codes in case you're asked for that when you send an e-mail here).
Chairman John Conyers, Michigan, 14th (202) 225-5126 Contact him here.
Howard Berman California, 28th (202) 225-4695 Contact him here
Rick Boucher Virginia, 9th (202) 225-3861 Contact him here
Jerrold Nadler New York, 8th Contact him here
Robert C. Scott Virginia, 3rd (202) 225-8351 Contact him here
Melvin L. Watt North Carolina, 12th (202) 225-1510 Contact him here
Zoe Lofgren California, 16th (202) 225-3072 Contact her here
Sheila Jackson Lee Texas, 18th (202) 225-3816 Contact her here
William D. Delahunt Massachusetts, 10th (202) 225-3111 Contact him here
Robert Wexler Florida, 19th (202) 225-3001 Contact him here
Linda T. Sánchez California, 39th (202) 225-6676 Contact her here
Steve T. Cohen Tennessee, 9th (202) 225-3265 Contact him here
Hank Johnson Georgia, 4th (202) 225-1605 Contact him here
Luis Gutierrez Illinois, 4th (202) 225-8203 Contact him here
Brad Sherman California, 27 (202) 225-5911 Contact him here
Anthony D. Weiner New York, 9th (202) 225-6616 Contact him here
Adam B. Schiff California, 29th (202) 225-4176 Contact him here
Artur Davis Alabama , 7th (202) 225-2665 Contact him here
Debbie Wasserman Schultz Florida, 20th 202-225-7931 Contact her here
Tammy Baldwin Wisconsin, 2nd (202) 225-2906 Contact her here
Keith Ellison Minnesota, 5th (612) 522-1212 Contact him here
Maxine Waters California, 35th (202) 225-2201 Contact her here.
Betty Sutton Ohio, 13th (202) 225-3401 Contact her here.
Here are the House Judiciary Republicans' contact numbers. I have not linked to their Web site. DocGonzo's list is here.
Lamar S. Smith Ranking Member (TX-21) (202)225-4236
Jim Sensenbrenner (WI-5) (202)225-5101
Howard Coble (NC-6) (202)225-3065
Elton Gallegly (CA-24) (202)225-5811
Bob Goodlatte (VA-6) (202)225-5431
Steve Chabot (OH-1) (202)225-2216
Dan Lungren (CA-3) 202-225-5716
Chris Cannon (UT-3) (202)225-7751
Ric Keller (FL-8) (202)225-2176
Darrell Issa (CA-49) (202)225-3906
Mike Pence (IN-6) (202) 225-3021
Randy Forbes (VA-4) (202)225-6365
Steve King (IA-5) (202)225-4426
Tom Feeney (FL-24) (202)225-2706
Trent Franks (AZ-2) (202)225-4576
Louie Gohmert (TX-1) (202)225-3035
Jim Jordan (OH-4) (202)225-2676
a few of these are within my districts so I can influence these folks more then the others